About Us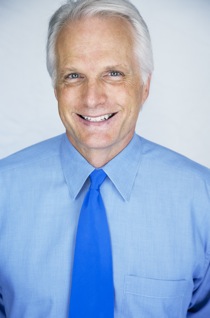 Clarke Logan Young Law Office was established in Juneau, Alaska in 1983 with a practice limited to land use law (zoning and planning), real estate law, property and easement law, foreclosure defense law, municipal law, natural resource law, landlord/tenant law, commercial and residential leases, real estate development, and other related areas of law. The practice thrived, so much so that in 1986 Mr. Young ran for elective office and won a seat on the City and Borough of Juneau Assembly, where he served honorably through 1989.
In 1993, Mr. Young separated from his wife and after a brief but devastating experience with a local family law attorney, Mr. Young began representing himself in his divorce. In June 1995, to create the "substantial change in circumstances" required by law to trigger a modification of custody, Mr. Young left Alaska, where he had resided since 1980, and moved back to Los Angeles, California. Fourteen months later, in August 1996, with Vincent Vitale as lead counsel, after a five day custody trial, the Alaska Superior Court granted Mr. Young sole legal and primary physical custody of his then six year old daughter and three year old son. Two weeks later, Mr. Young's children moved with him to Los Angeles where they still reside today.
"That was the happiest day of my life," Young recalls. "After losing everything I had built over 15 years, I saved what I cared about most: my children."
Mr. Young's ex-wife appealed the Alaska Superior Court's custody decision to the Alaska Supreme Court. After a two-year process, the Alaska Supreme Court upheld the trial courts decision awarding sole legal custody and primary physical custody to Mr. Young.

After moving to Los Angeles in 1995, Mr. Young worked for a family law firm to hone his California family law skills. In 1999, Mr. Young re-established Clarke Logan Young Law Office in Santa Monica, California, limiting his practice to all aspects of family law including: divorce, high conflict custody disputes, "move-aways", child and spousal support, paternity, paternity fraud, pre-marital and marital agreements, and interstate custody disputes, as well as land use law, real estate law, property law, foreclosure defense law, landlord/tenant law, and commercial and residential leases.
Mr. Young's experience in real estate and property law allows Mr. Young to protect his clients' real estate assets better than many family law attorneys who lack adequate knowledge of real estate and property matters.
"Cases involving Borderline Personality Disorder ("BPD") are the most difficult custody cases," Young claims. "Very few family law attorneys have any idea what Borderline Personality Disorder is and those who do usually want out of the case." Mr. Young has litigated and won a number of cases in which the other party suffers from Borderline Personality Disorder.
According to Mr. Young, "Winning a BPD case is no walk in the park. Borderlines are vicious fighters who lie, manipulate, and play "Hide and Deceit" all day, every day, intent on destroying anyone who disagrees with them. Nothing is sacred. Courts simply do not perceive the danger Borderlines present and often mistakenly assume the conflict is bilateral. It's not. The entire family, especially young children, are at great risk of great psychological and emotional harm at the hands of a Borderline. Different tactics are required in Borderline cases including early intervention to protect the minor children and psychological evaluations."
The firm has also successfully resolved cases in the evolving area of divorce law involving children with special needs. In these heart wrenching cases, alternatives to litigation are fully explored before resorting to court imposed resolutions.
Clarke Logan Young Law Offices accepts a limited number of qualified clients. If you or someone you know is interested in knowing more about the firm, please call 310-315-9191, contact us online, or email Mr. Young at clarke@clarkeyoung.com.