Real Estate/Land Use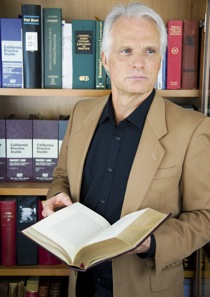 Clarke Logan Young Law Office practices real estate and property law transactions and land use law litigation in the following areas: "neighbor" disputes, private nuisances, encroachments, easements and licenses, property line and "fence" disputes, residential and commercial leases (landlords only), purchase and sale of residential and unimproved properties, variances, conditional use permits, surveying errors, utility easements, and special interest and "neighborhood association" zoning and planning litigation.
Land use law and litigation is labor intensive and, therefore, expensive. The cliche "you can't fight city hall" often proves true in these cases. Land use law (historically planning and zoning) was traditionally a function of local and county governments. In the last 30 years, however, states have become increasingly involved in regulating land use (e.g., the California Coastal Commission). Land use law is "polycentric", which means regulatory jurisdiction and authority is shared among the various local, county, regional, state and federal governments, bodies and agencies. In addition, the administrative appeal process(es) that must be exhausted before a complaint can be file in court is often a waste of time and money because the process is ultimately designed to "self-protect" the agency, not achieve justice.
In the family law arena, many divorces involve a marital residence that must be sold to a third party or allocated to one spouse as an equalization payment or as part of a "buy out" arrangement. For some divorcing couples, the marital residence is their major asset while, for others, real estate holdings are only a part of their investment portfolio. In many cases, dividing community property, quasi-community property and marital property is, by far, the most important aspect of the case. This is true because both parties need to know what their lives will look like in a post-dissolution setting. Once this fundamental need for personal security is satisfied, the remaining issues (e.g., child custody and visitation) oftentimes resolve themselves.
Real estate holdings, business ventures, stock market portfolios, pension and retirement plans, inheritances and other separate property interests are often cited as reasons why premarital agreements are desirable. Interestingly, however, in recent years the spouse-to-be who is not the primary asset holder is the party requesting the premarital agreement. This is most often true when the spouse-to-be seeks to be compensated for giving up a career in exchange for staying at home to raise young children.