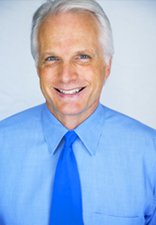 Welcome to the Law Offices of

Clarke Logan Young
---
Clarke Logan Young Law Office limits its practice to California family law litigation, real estate and property law transactions, and land use law.
The firm is located in Santa Monica, California and appears in all Los Angeles, Orange, and Riverside Counties family law courts. The firm has extensive experience litigating high conflict custody cases--including cases in which the other party suffers from Borderline Personality Disorder or a similar psychological condition--and cases in which real estate holdings are major assets.
Clarke Logan Young Law Offices is not a "volume" or "factory" law practice. On the contrary, the firm represents a limited number of qualified clients. For many people divorce is one of the most painful, stressful, emotionally debilitating and dehumanizing experiences they will ever suffer. The firm's mission is to minimize the toxic effects of divorce on the client, the children, and others affected by divorce.
The firm's principal, Mr. Clarke L. Young, experienced a high conflict divorce and child custody battle and has intimate personal knowledge of the extreme dysfunction of the family law court system. This first hand experience informs the firm's approach to cases to the great benefit of the client. The firm goes to great lengths to understand the psychological dynamics driving the underlying conflict in developing case strategy and tactics.
In addition to his Juris Doctor degree, Mr. Clarke L. Young received an advanced law degree, namely, a Master in Studies of Environmental Law (M.S.E.L.) degree, from the Vermont Law School in 1983. For the first 14 years of his legal career, Mr. Young practiced land use law, real estate law, property law and other areas of law that "touch and concern" land. However, shortly after his own divorce began in 1993, Mr. Young began practicing family law.